Creadit To Original Coder : spyDer
Password 4 All Movies : spyDer
1. A Chinese Odyssey Part One: Pandora's Box (1994)
Fantasy adventure about the arrival of Buddhism in China. When the Goddess of Happiness tosses the Longevity Monk and his disciples out of heaven (because the Monkey King tried to attain immortality), the Monkey King is reincarnated as the Joker. He now spends his time chasing two jealous women. When one of them is dying, the Joker goes back in time in an attempt to save her.
MediaFire
2. A Chinese Odyssey Part Two: Cinderella (1994)
The convoluted continuation of the adventures of the time-traveling, now-human Monkey King, who attempts to fulfill his divine destiny.
3. Flirting Scholar (1993)
A scholar in search of true love. Disguising himself as a houseboy, he indentures himself to a rich family in order to pursue the ravishing servant girl who has stolen his heart.
4. Forbidden City Cop (1996)
Set in Imperial China, Stephen Chiau plays Fat, a guard in the Forbidden City. But unlike his colleagues he doesn't know anything about Kung Fu or other martial-arts, because he uses his time to make futuristic inventions. So when the emperor is kidnapped and the world most beautiful geisha comes to town Fat has to use his brain to get things done.
5. Hail The Judge (1994)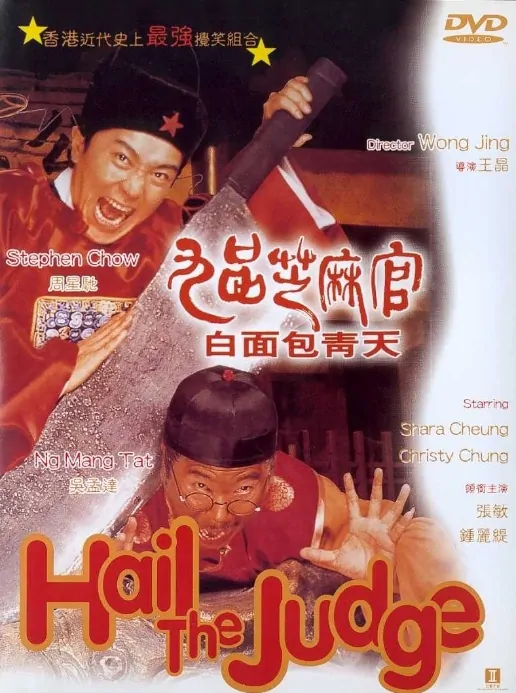 Pao Lung-Sing, a descendant of the famous Judge Pao Ching Tient, is a 9th degree corrupt judge (lowest degree) who changes his tune when he tries to champion a woman Chi Siu-Lin, who was framed for killing her husband. As a result, Pao is forced to flee and through a series of events (often hilarious) becomes a 1st degree judge and comes back to wreak havoc and justice on the guilty